European School of English - Established in 1996
The European School of English is the most internationally accredited independent language school in Malta. Notwithstanding, our accreditations are recognition of our high standards and hence commitment to delivering quality English programmes and services.
Part of Claret Group
To begin with, the European School of English (Malta) is a member of the Claret Group which also comprises the Executive Training Institute (Malta), English in York (UK) and York Associates (UK). In summary, all four institutions are leaders in their respective areas and collectively offer a full spectrum of training solutions, ranging from General English to higher-end in-company and institution-based corporate courses, English for Specific Purposes and International Team and Leadership development.
Not to mention, Claret Group's standards of excellence are endorsed by internationally-recognised accrediting bodies, such as EAQUALS, IALC, Quality English, BAC, British Council, English UK and FELTOM. This group is privately held by Claret Holdings Ltd.
Other companies within the Claret Group include The George Urban Boutique Hotel (Malta), the Salini Resort (Malta) and Number11 Urban Boutique Hotel (Malta).
Tuesday
8:30 AM

-

6:30 PM
Wednesday
8:30 AM

-

6:30 PM
Thursday
8:30 AM

-

6:30 PM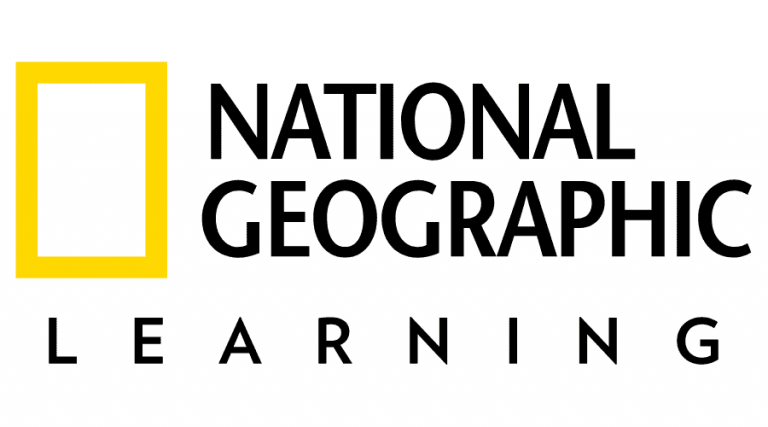 Proud users of National Geographic Learning
National Geographic Learning has teamed up with National Geographic and TED to produce course books for adults and teenagers.
ESE has decided to adopt these course books for their stunning visuals, their engaging content and their 'real-world' experience. Their renowned authors have written an integrated skills course to help students communicate effectively and have included exposure to and practice of the 21st Century Skills such as critical thinking and creativity skills.
First and foremost, our mission is to provide our multinational students with high quality English language courses which meet today's global needs.
Most importantly, we are committed to achieving this by continuously enhancing the standards of our services through ongoing innovations and development of our teaching methods, leisure and accommodation services.
All our ESE teachers are qualified and experienced. They are friendly, supportive and will help you improve your level of English and reach your language learning objectives. Lessons are all specifically pitched at the right language level for you.
Our Teachers
ESE's teachers are native-level speakers who are adept at helping you define and achieve your learning objectives. Every year, our teachers participate in teacher training courses as part of their Continuing Professional Development (CPD) which ensures that they are always up-to-date with new teaching trends and technology, including the use of interactive whiteboards and keeping up with all latest developments in teaching English as a foreign language. 
Course books are by National Geographic Learning and ensure that students learn English whilst integrating real life experiences throughout their course.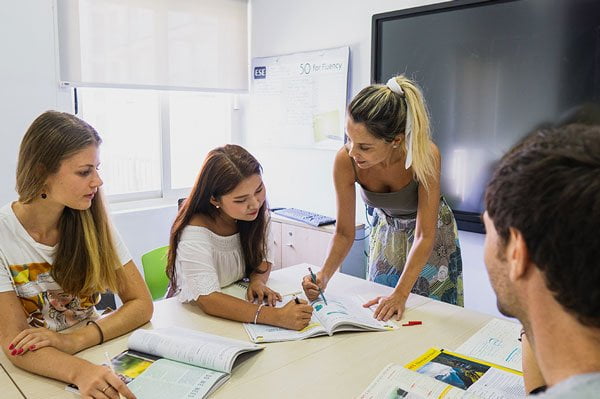 Continuing Professional Development
As part of the ESE Continuing Professional Development (CPD) programme, teachers follow Teacher Training courses and also participate in workshops in a range of EFL teaching areas.
For example, teachers have followed intensive sessions on how to use Interactive Whiteboards effectively to bring the real world into the classroom and make lessons more engaging. 
All in all, the CPD programme indeed ensures that our teaching is still of the highest standard across all courses.
ESE Methodology places you at the heart of your learning
While being an ESE learner of English, you are an active participant in your learning process. For this purpose, our courses are student-centred and are specifically designed to equip you with the linguistic tools necessary for you to develop your skills holistically. This means that you develop all your core language skills equally: listening, speaking, reading and writing.
In order to maximise your learning opportunities, you are exposed to language in use in natural and authentic contexts and likewise given activities with real communicative value to carry out in small groups or pairs.
Moreover, this and personalised feedback, remedial and further practice opportunities by our qualified and experienced teachers, are henceforth part of the key to your success.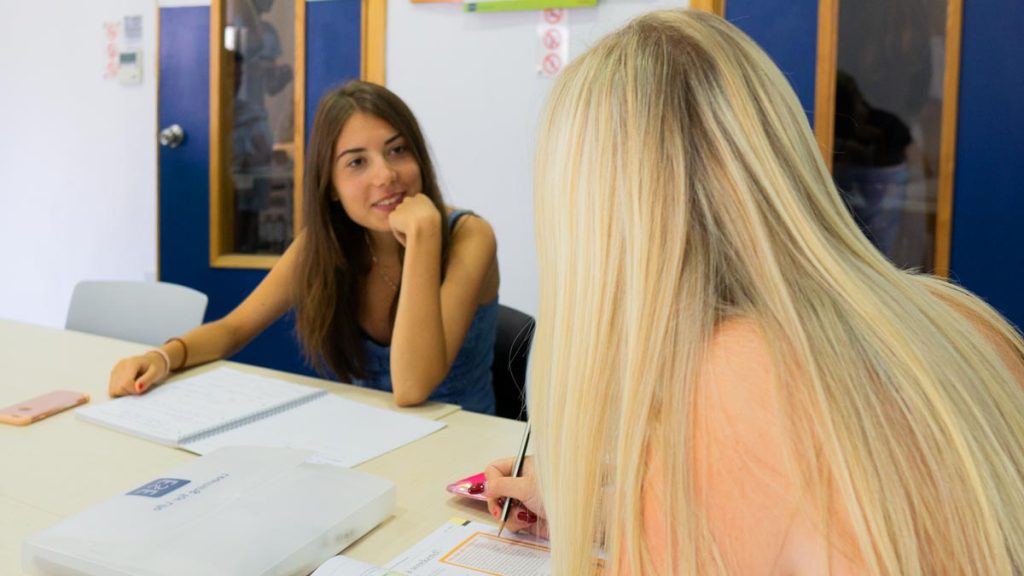 Your English course
Whatever your reasons for learning English with ESE in Malta, you will immediately feel at home with us. In fact, we believe in treating you as a member of our ESE family from the moment you arrive at the airport.
Staff, including teachers, welfare and leisure, are always available to assist you with all your activities to make sure that you receive quality teaching and professional support throughout your stay in Malta.
ESE's e-Learning
Free access to our ESE e-Learning programme allows you (adults and closed group students only) to combine face-to-face teaching with online self-study for three months from course start date. Furthermore, e-Learning is a great tool to help you to determine your own study plan, focus on the language areas and skills you need most, or work extra exam practice papers for that upcoming English exam. It can also be used to help you choose topics of interest at your language level whilst monitoring your own progress.
Your English language level
We need to understand your level of English so that you are placed in a classroom at the appropriate level. Thus, you may do your placement test either online at least 7 days before your course start date or alternatively on your first day of school at ESE.
How blended will you go?
By blending face-to-face teaching with online self-study, you reach your learning goals quicker. For this purpose, ESE's e-Learning programme allows you to work at your own pace after school hours and frequent use teaches you how to take responsibility for your own learning. Consequently, teachers will give you regular tutorials on how to use the e-Learning platform and also give you tips on how you can maximise your learning experience through this blended mode of study.
Above all, it's all about learning for life.
Excellent School locations with modern learning facilities
Fully-equipped bright classrooms with interactive whiteboards spread over three floors. These also include two terraces, computer lab, library and cafeteria.
Accommodation to suit all budgets
We offer a variety of accommodation options to suit your preferences and budget. From host families to self-catering apartments, student residences to four-star hotels, there's something for everyone.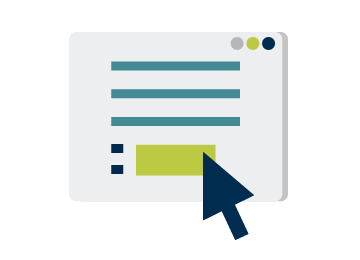 eLearning

ESE's e-Learning programme, that is included in the course price, allows you (adults and closed group students only) to combine face-to-face learning coupled with online self-study. 
Student focused communicative teaching approach
ESE has over 20 years of teaching experience to boast about. All teachers are native speakers of English or native level proficiency, and hold professional teaching qualifications.
Personalised service – 24/7 student & welfare support
Our Welfare support staff are available 24/7 through our School Reception service, to assist you during your stay with us at ESE.
Many optional activities and beach visits included
The European School of English offers a dynamic social and activity programme which varies from one week to the next. Our leisure team can guide you on what to do and see while in Malta.
What our students say about us
Thanks to all my teachers at ESE, especially to Heidi Rizzo I passed my Cambridge exam! Next step, thanks to what I've learned with ESE, I will be following an International Masters degree in English.
I did a three-month internship abroad at a school organised by the European School of English. I had an incredible time in Malta and got to meet interesting, international people. Furthermore, the internship gave me the opportunity to gain valuable experience for my future job as a teacher. I can only recommend it to everyone to do a stay abroad through ESE.
Excellent school, helpful staff, great teacher named Matthew, small classes, big variety of possibilities to spend leisure time [...]
I wanted to improve my English and at first I was thinking about England but a friend of mine who was here many years ago recommended Malta. [...]
Lessons were fun and interesting as there was a lot of interaction. When we arrived we could not speak or understand English but now we can communicate and understand well. [...]
Perfect school, organisation and atmosphere! It was the first journey abroad for my son and I was afraid... but I was wrong! My son had the best experience ever. [...]
I had a great time in Malta at ESE: I had very interesting English lessons and very good teachers as well. I visited a lot of Malta which is truly a very beautiful island and I highly recommend it to other students. I was living in a big, bright and very well located apartment, 3 minutes away from school. I was also very well supported by my agent and the school throughout my stay.