Young Learners: 8 – 10 years
Our youngest students enjoy a fun, safe and memorable experience at ESE making friendships to last a lifetime.
The Young Learners programme is designed to teach English to our youngest ESE students in a fun, stimulating and interactive way. The programme is an all-inclusive package which includes dynamic lessons, accommodation at the 4 star Salini Resort on full-board, airport transfers and a full age-appropriate activity programme

. 

 
A Learning Facilitator, who is also a qualified EFL teacher, accompanies children during lessons and on all activities so that you can rest assured that your child is under a watchful (and friendly!) eye. 
Young Learner students are not allowed to leave the residence except to go on ESE activities.
YOU WILL 

speak more fluently
develop your English language skills
improve the general level of English
make new friends from all over the world
All levels – mixed proficiency groups
Minimum: 8 years – Maximum: 10 years
General English 20 lessons / week (15 hrs) 
What is included in your programme?
General English course & course materials
Free WiFi in the common areas
Student support & welfare
Lessons
Young Learners are grouped according to age and follow a dynamic and activity-based English learning programme.  Naturally curious, children love exploring, playing games and trying out anything new.  For this reason, our Young Learners classes are designed to combine learning with activity and play, giving as many opportunities for indirect learning as possible.  Small group and pair work activities help to build your child's confidence as s/he interacts in English with multinational friends. Our qualified teachers use many innovative stimulating techniques to keep your child motivated and excited about learning the English language.
Typical classroom activities include learning English through songs, music, films, creating and describing art and craft activities. Culture also plays a part in the classroom with multicultural interests such as national hobbies, traditional dishes and favourite sports being a popular topic discussed during the lessons. 
Morning activity such as Splash & Fun
Hot lunch at the residence
Evening activity such as bowling
* This is a sample time table only. Lessons may take place in the morning or afternoon.
Timetable​
Our class schedule allows students to maximise their time in class with the other students and teacher to ensure improvement and development of language and skills.
Lessons may take place in the morning or afternoon.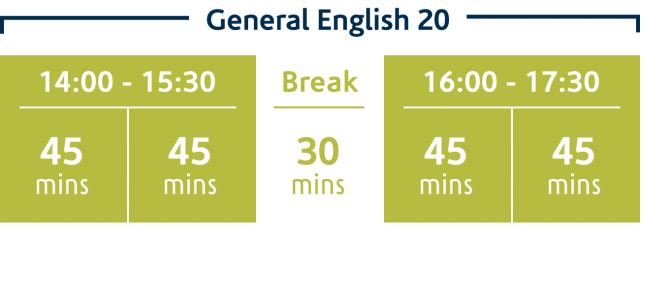 * this schedule changes on a Maltese public holiday
Social programme
The Young Learners programme includes a full weekly schedule of fun, educational activities with plenty of  opportunity to make friends with other nationalities and practise English.  
ESE Group Leaders assist, supervise and interact with Young Learner students on all ESE organised activities and at the residence in a safety-first environment.  Our Group Leaders are friendly and caring giving our young students support and comforting guidance in what is usually their first holiday away from home. 
The activity programme is planned with care and attention to safety and needless to say, fun activities which such young students would enjoy. Some of our favourite activities are bowling, a visit to the Splash and Fun Water Park and a treasure hunt.  Click here for more information.
Breakfast, Lunch and Dinner
The Young Learners programme is run at the  Salini Resort which is  a Superior four-star hotel just 15 minutes away by car/bus from the ESE Main School.  The Salini Resort is situated in the North of Malta close to St Paul's bay and located on a gentle sloping hill in front of the beautiful Mediterranean Sea.  All meals (breakfast, lunch and dinner) are served at the hotel and are on a buffet style offering lots of choice and quality.   Modern, bright and air conditioned classes with Interactive White Boards are conveniently within the hotel saving students lots of travel time. For more information click here or visit the Salini Resort website.
Spacious quadruple en-suite rooms
Breakfast, Lunch and Dinner
Air-Conditioning
24/7 Welfare & Assistance
ESE office
 Student Lounge
Games room
Classrooms
 Laundry services
600 sq m outdoor pool
Tennis / Paddle Court
Wifi in public areas
Accommodation
Students are placed in standard quad rooms on the first, second and third floors of the hotel with other students of the same gender and as much as possible of different nationalities.
Amenities in all guest rooms include:
 

en suite bathroom

 

air conditioning

 

TV

 

hair dryer

 

safe

 

frigo fridge
24/7 Welfare & Support 
ESE Group Leaders are always present at Salini Resort offering support and assistance to  all students 24/7 and on all ESE organised activities. A nurse and first aiders are on site and at ESE activities and a medical doctor is available on call. 

ESE Rules & Regulations, including curfews, are applied at all times and may be viewed in our Welcome Guide which you may download at https://ese-edu.com/wp-content/uploads/2020/01/ESE-Welcome-Guide-2020.pdf.   
Meals
Buffet breakfast, lunch and dinner are served in the students' dining rooms offering an excellent choice of nutritious  food.
Breakfast is served between 07:30 and 08:30 am. 
Hot lunch is served on weekdays and a packed lunch on Saturday & Sunday. 
Dinner is served at 19:00 hours.
All meals vary from day to day and include a good choice of salads, pastas, pizza, meats, fish, fruit and dessert/ice cream.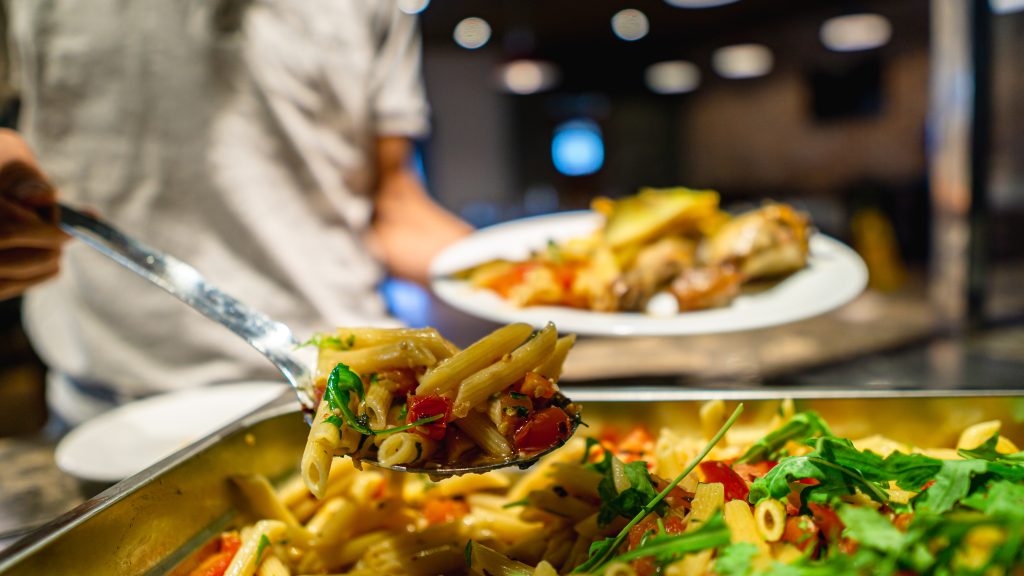 What is your level of English?​
Don't worry – we'll figure that out for you.  
Before arrival you must do the ESE online placement test, which must be submitted at least 7 days before you start your course.  If you do not manage to do your test from home, then you will be will asked to sit for a short placement test on your first day at school.
Our academic staff will ensure that you follow your course at the right language level for you.

Are you interested in this programme?
Take the next step and click the button below to book this programme. Prices are based on your duration and accommodation options.